New Year's Weekend At the Dog House
December 28, 2018 - January 2, 2019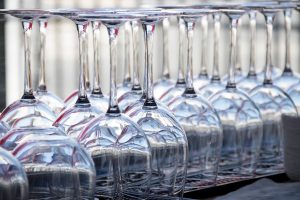 Come help us say goodbye to 2018 and welcome to 2019!!! We will have the tent up with events all weekend to keep everyone entertained, starting Friday night and finishing Tuesday with a new years buffet for everyone!!
Friday kicks off the weekend with Lauren Glick taking the Dry Dock stage at 5 and rocking through the night!!
Saturday starts off with college football all day with discounted drinks and tailgate specials all day leading into the Steelers game that night!!
NFL Sunday in the Dry Dock with every game on 72″ HD TVs!! Bloody Mary Bar in the tent with all the fixins'!! Sunday night leads into another 28th St BLOCK PARTY with DJ BK!!! Hop around the block with drink specials, entertainment and a dance party in the Salty Dog!!
New Years Eve Monday has us saying bye to 2018 with a $25 All You Can Eat buffet with oysters, top round, and so much more!! Wes Davis takes the Dry Dock stage at 8 and a champagne toast at midnight!!!
New Years Day will cure the hang over with the Bloody Mary Bar and a $10 All You Can Eat traditional buffet with pork, kielbasi, sauer kraut and so much more!!!